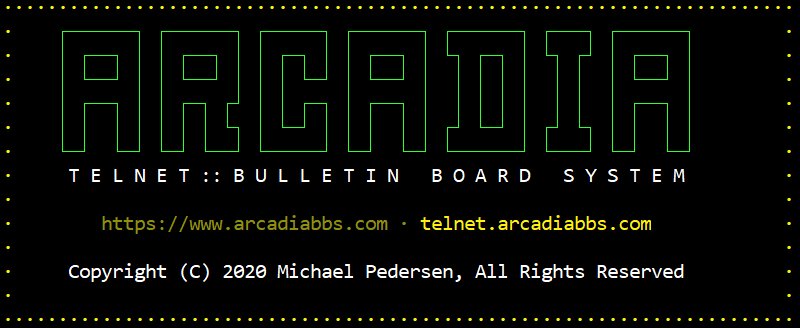 As of today (April 12, 2020) the BBS is now online. Many of the menus are still running a stock version of the Mystic BBS default menus, Main and Doors menu have been customized.
The BBS currently has Tradewars 2002, Legend of the Red Dragon, and LORD 2. I have a registered version of Solar Realms Elite but it appears to have a year 2K bug which prevents initializing the game. Planets: TEOS is registered but is giving a runtime error. I will attempt to get these online.
Barren Realms Elite and Kannons and Katupults are installed, but currently not registered. Please try them out and let me know if you would like them registered.